Need to raise $$ for your school or organization?
Tired of selling candy bars and cookies?
Let us help!
Pure Ambiance Apothecary, LLC is currently offering fundraising opportunities to schools and organizations in Florida and Georgia. While everyone else is selling cookies, candy bars, and cakes, your organization will stand out with hand-made, wonderfully scented, long-lasting, clean-burning candles and hand-crafted soaps! Fundraiser items can be chosen from anything in our expansive product lineup and we'll even work to design custom items to fit your organization's needs and customer base. To begin the fundraising process please fill out the form below or contact us at 443-980-9804.
LET'S RAISE SOME MONEY!!!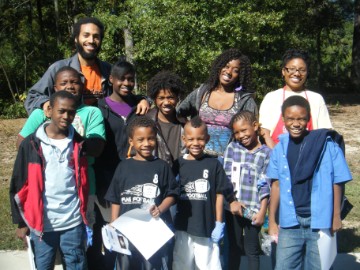 Fundraiser held during the summer of 2011 to raise $ for the
E.D.I.F.Y. Sustainability Group
(pictured above with Ivory)
Download SAMPLE Fundraiser Catalog here. Please note: all products featured on sample may not be available for all fundraisers. Contact us for further details.
LET'S HAVE A PARTY!!!!!
Do you love candles? Do your family / friends / co-workers LOVE candles? Do you want to earn FREE CANDLES?
Did you answer "YES" to all of the above questions? If so, an in-home or online Candle Party is just what you need! Booking is easy! Just fill out the form below to get started with booking your party today.
Fill out the form below to be contacted by a Party Rep.